Our History
---
Isidor Bern's Watch & Clock Shop
FAGERHULT, SWEDEN – CIRCA 1880S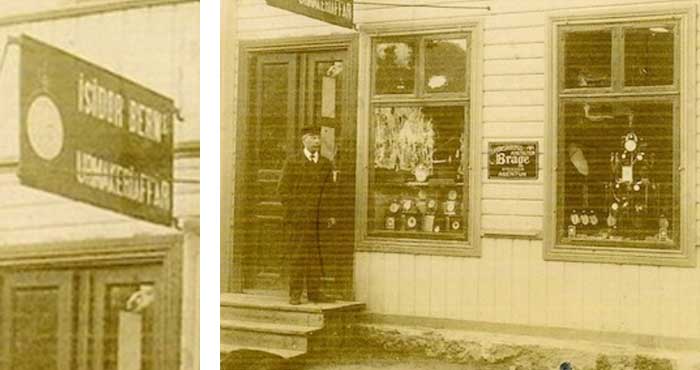 For over two hundred years, Fagerhult, a picturesque little town in southern Sweden, has been and continues to be home to the Bern family. In the nineteenth century, the family mastered the craft of clockmaking. One of their clocks was prominently located on top a tower in the town square, which necessitated the attending family member to climb the 157 steps for every winding of the mainspring. With sons apprenticing under fathers, all mastering this unique blend of science and art, Bern clockmakers became watchmakers as well.
---
Chas H. Bern Watch & Clock Shop
CHICAGO – CIRCA EARLY 1900S
Charles Hyalmer Bern learned the watchmaking craft from his father but yearned to see, do, and achieve more than the prospects seemed to offer him in his native Sweden. Gathering his courage, tools, and savings he immigrated to the United States. In 1896, at the age of 24, he founded Chas. H. Bern, a watch sales and repair store in Chicago.
With skill, perseverance, and luck, Charlie's store flourished. The store became a certified watch inspector to the railroad industry, eventually serving as inspector for 24 railroad lines. An important and coveted industry designation, this accreditation helped the store become a small chain when additional stores were established in the two largest Chicago railway stations. Chas. H. Bern remained in business until the late 1980s.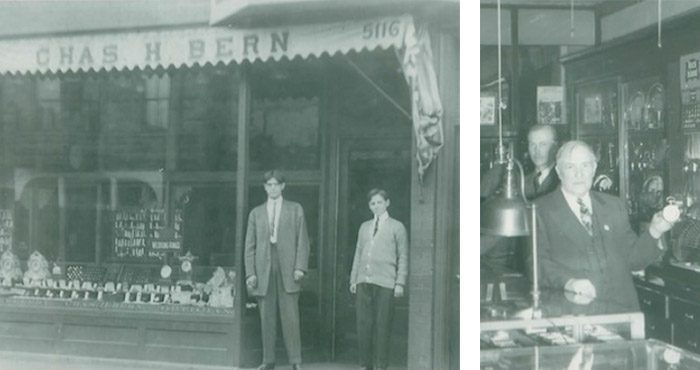 ---
Chas & Ellis at Home in Chicago
Lakeview Classified Advertisement – Circa 1931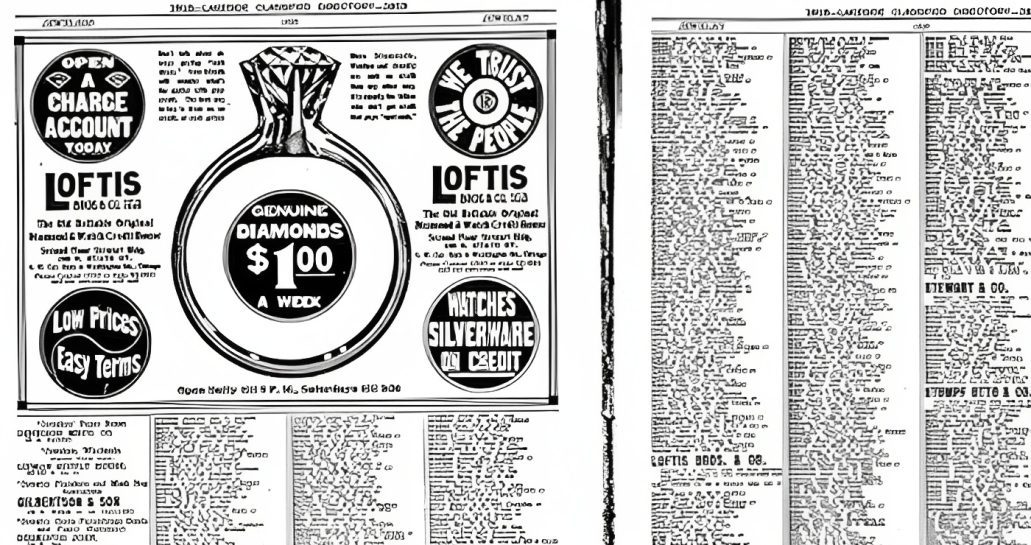 Both Charles and Ellis Bern are listed as local Chicago jewelers in this classified ad.
---
Bern Jewelers
Chicago – Circa 1950
Ellis Bern eventually left Chas H. Bern and worked out of his home until just prior to World War II, when he opened a small one-man watch repair shop on the south side of Chicago that he maintained until his retirement in the late 1950s.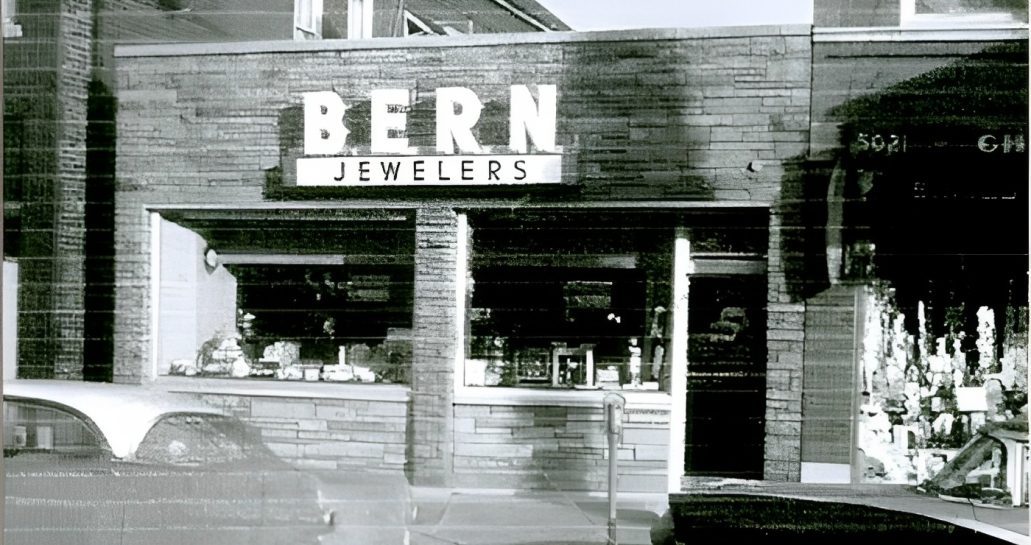 ---
Jerry & Mary Bern Prepare For Their Honeymoon
PREFLIGHT PREP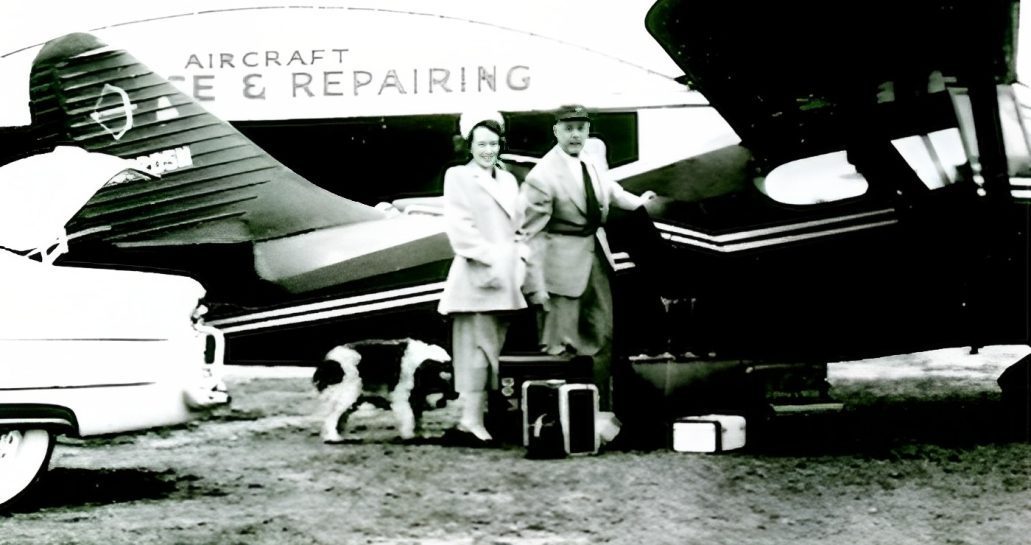 After living in Japan for a year following the conclusion of World War II, Jerry E. Bern, at the age of 26, joined Chas. H. Bern as a salesman. Working for Uncle Charlie was by no means an easy entry into the jewelry business. Charlie's business survived the Depression because of parsimonious practices and ruthless Swedish practicality. Being Charlie's nephew provided Jerry no apparent advantage. He was assigned to further develop the railroad employee clientele Chas. H. Bern had acquired as an official railroad watch inspector.
Deciding not to wait for railroad employees to venture into the Chicago stores, he went to them by following railroad tracks from Chicago for hundreds of miles in every direction. Jerry sold certified railroad watches, jewelry, and small gift items out of the trunk of his car to customers aided only by his charm, wit, honesty, and a railroad industry practice of supporting certified watch purchases by employees through a payroll deduction plan
Both Jerry and Mary Bern were aviation enthusiasts. Jerry spent time in Hawaii as an Aircraft Mechanic during in the 1940's. Mary flew DC-3s out of Midway in the 1950s – one of the first women to do so.
---
Mr. Marshall Pierce
A WELL-DRESSED MAN – CIRCA 1920S
After learning then honing sales and business skills during his 20-year tenure at Chas. H. Bern, Jerry E. Bern became sufficiently confident to undertake the biggest gamble of his life. In 1967, with the support of friends and family, he purchased the well-established Chicago jewelry store, Marshall Pierce & Company. Like his father and uncle, the big Swede became a Chicago merchant and jeweler.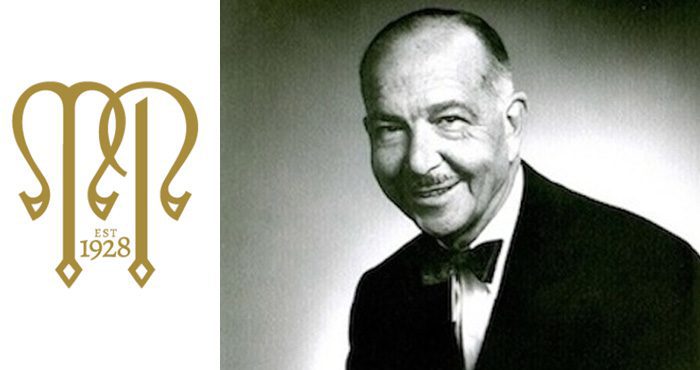 ---
The Heyworth Building
First HOME TO MARSHALL PIERCE & COMPANY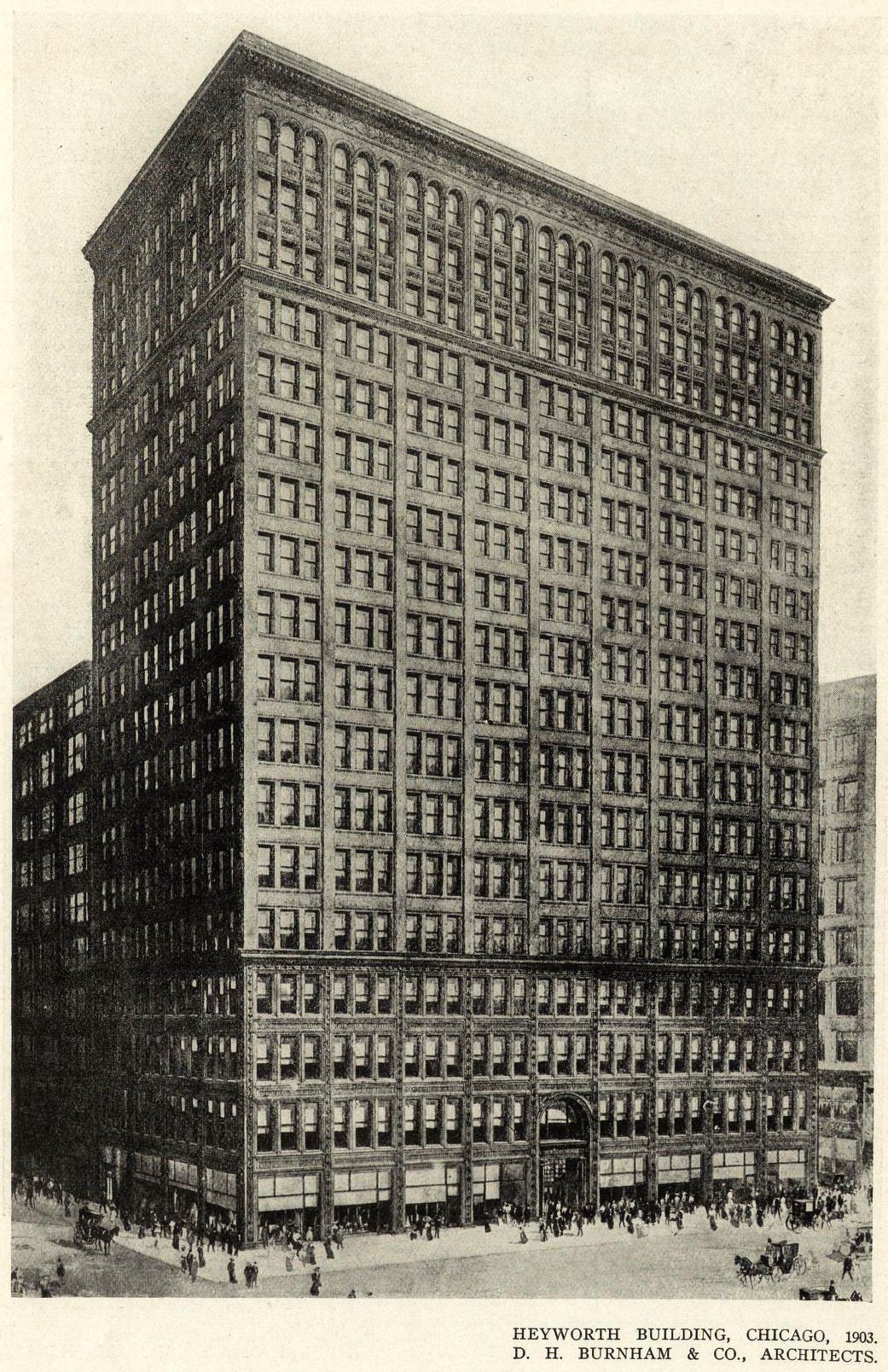 Soon after acquiring Marshall Pierce & Company, Jerry E. Bern, Sr. embarked upon the upgrade and expansion of the merchandise and services offered by the firm. Jerry believed that the best merchandise, coupled with great service and irresistible pricing would fuel the store's growth during the 1970s and beyond. He also instituted evolutionary organizational changes that continued to improve per employee sales figures and overall efficiencies. Over the thirty years that Jerry ran Marshall Pierce & Company, annual sales were bettered by each succeeding year.
---
"Boss" With His Team
PHOTO TAKEN IN 1991
James Bern (left) Jerry Bern, Jr. (center) Jerry "Boss" Bern, Sr. (right)
The 1980s saw the Marshall Pierce & Company expand its insurance, legal, trust, and corporate accounts as the younger Bern men successfully sought to develop those markets. Concurrently, responsibilities for day-to-day showroom operations were increasingly transferred to them as well.
In 1991, Jerry E. Bern, affectionately and respectfully known within the Chicago jewelry community as the Boss, was promoted to Chairman Emeritus, and his sons, Jerry Jr. and James, became the owners of the company.