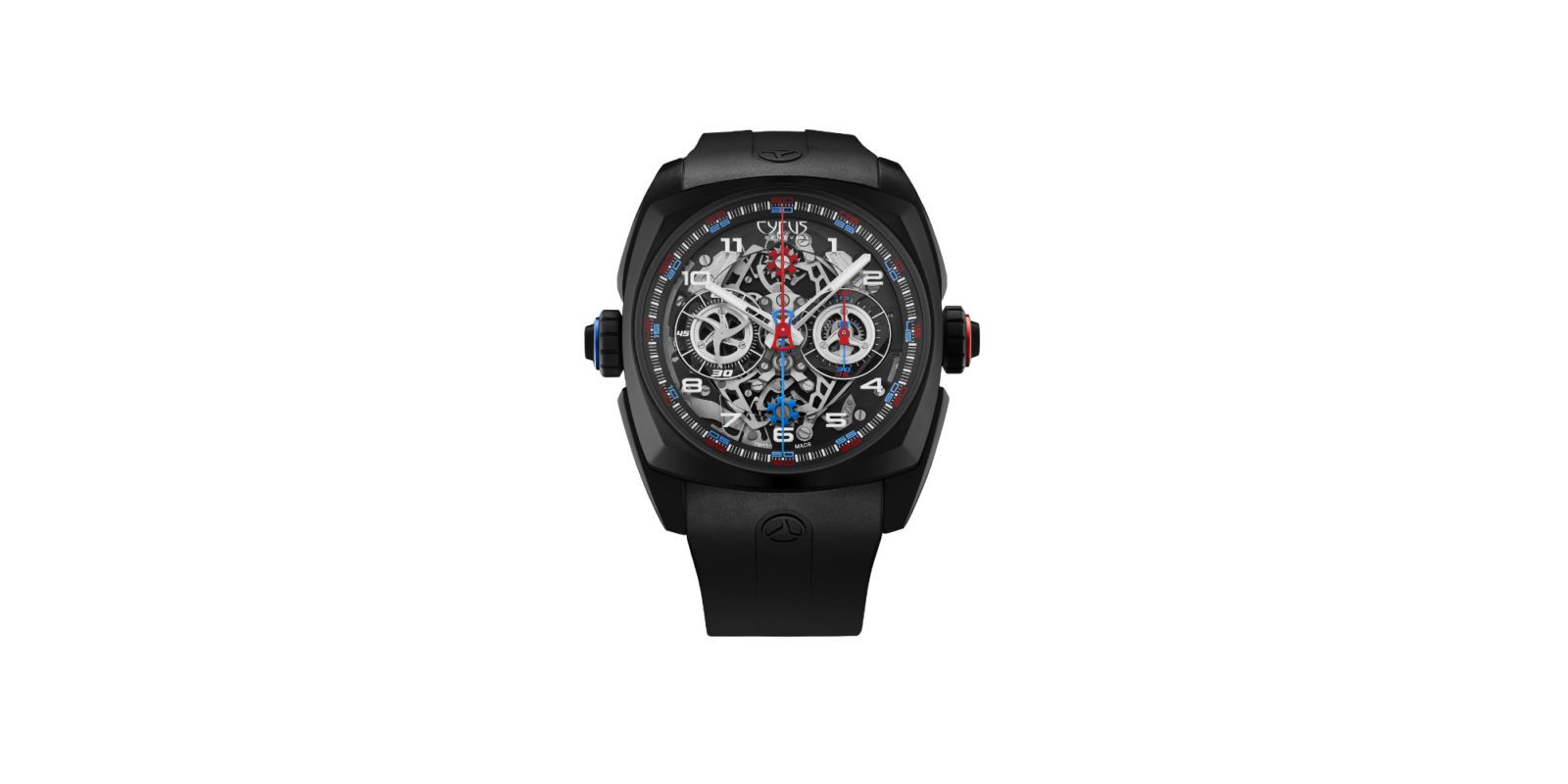 Product Showcase
Introducing the NEW Cyrus Klepcys DICE – Double Independent Chronograph Evolution
---
Cyrus Klepcys DICE – Double Independent Chronograph Evolution
There's always a hushed anticipation when a luxury brand introduces a new product, especially in the world of Swiss watches, where innovation meets timeless beauty. This season, the buzz is all about the latest introduction from CYRUS Geneva – the KLEPCYS DICE. A Swiss watch like no other, the KLEPCYS DICE pushes the boundaries of traditional chronograph design. Melding the rich legacy of luxury watches with avant-garde technology, this luxury watch offers a unique double independent chronograph watch feature.
Innovating the Luxury Chronograph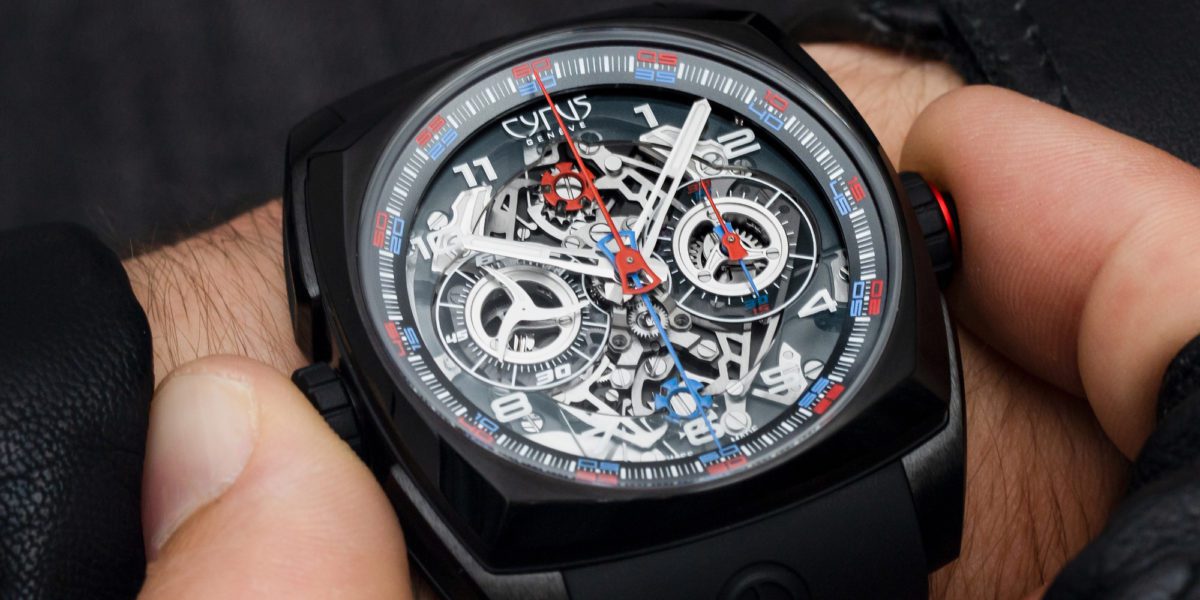 Rooted in the essence of its acronym, Klepcys Double Independent Chronograph Evolution, the KLEPCYS DICE reimagines the traditional chronograph. A proud product of CYRUS's "Conquest of Innovation", the watch boasts an audacious three-dimensional architecture, a hallmark of the brand since its inception in 2010. This luxury brand has always stood apart in the expansive realm of contemporary watchmaking, and KLEPCYS DICE is no exception.
An Ode to Sports Timing
Dive into the inspiration behind this watch, Jean-François Mojon, the genius behind CYRUS collections, highlights the significant role of precise timing in sports. With CYRUS's strong affiliations in the sports world, especially as the "Official timekeeper and Watch partner" of the Haas Formula 1 Team, it's only fitting that KLEPCYS DICE serves as a bridge between luxury watch craftsmanship and the pulse of sporting adrenaline.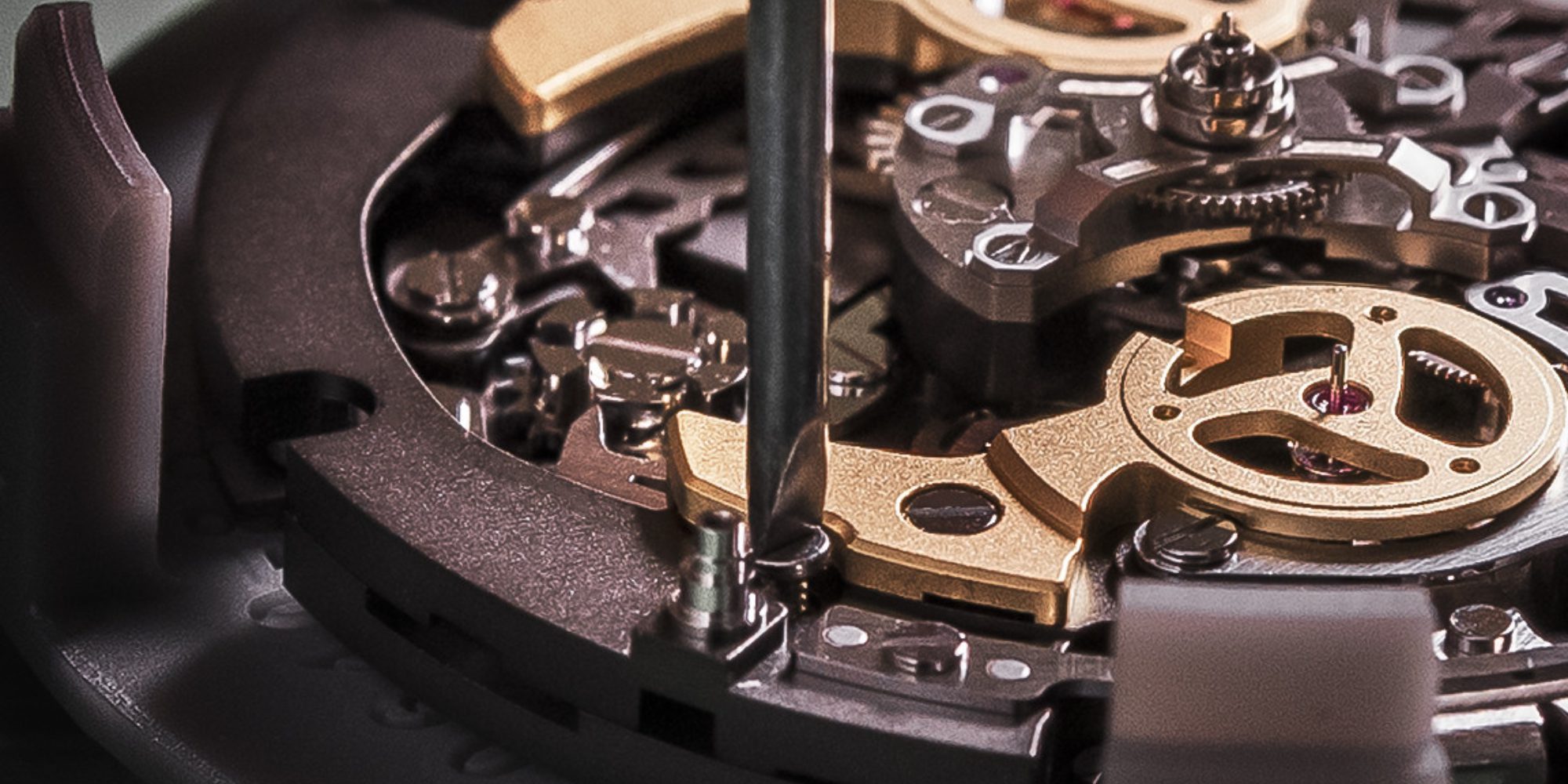 Distinctive Design for the Connoisseur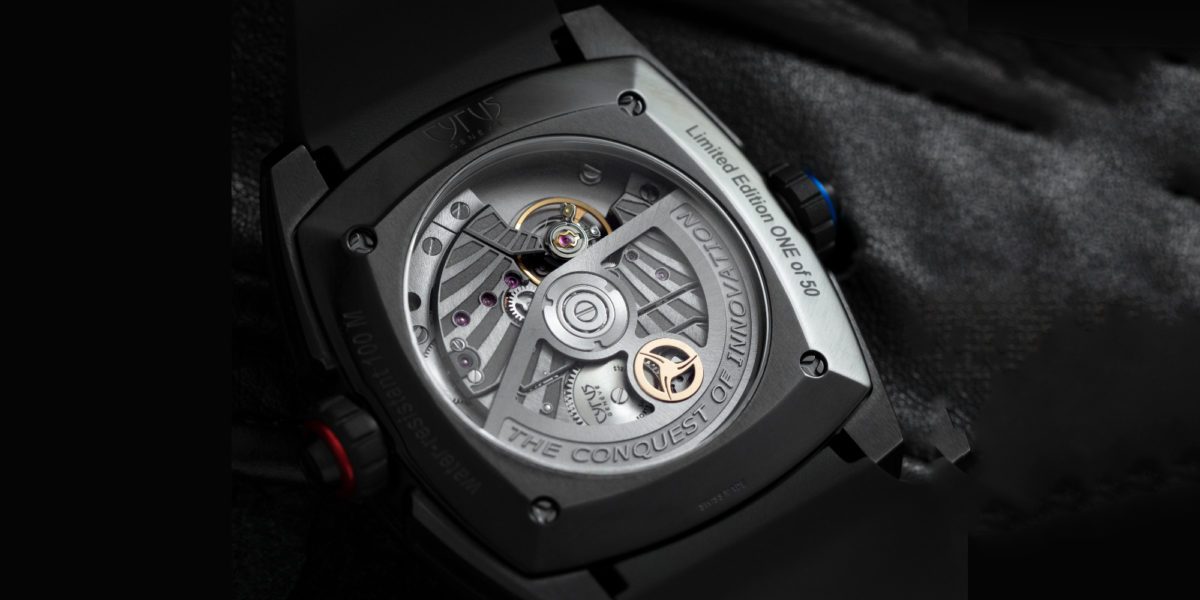 Its standout 26-part cushion-shaped case, available in polished black DLC grade 5 titanium, underscores the brand's commitment to detail and craftsmanship. Beyond its stunning aesthetics, the design ensures functionality, with a water-resistance of 10 ATM/100 m and an intricate open-worked architecture that lets the watch's mechanics take center stage.
Unveiling Technical Mastery
At its heart, the KLEPCYS DICE is powered by the impeccable CYR718 self-winding manufacture calibre, boasting 443 components. It's a marvel of modern watchmaking, with two independent chronograph movements and two display axes. Jean-François Mojon's expertise shines brightly, ensuring that the two chronographs function independently without influencing each other. To say the KLEPCYS DICE is a mere watch would be an understatement. It is a testament to CYRUS Geneva's relentless pursuit of innovation and their commitment to redefining luxury watch standards. With only 50 limited edition pieces for each version, this luxury brand offers connoisseurs an exclusive opportunity to own a piece of watchmaking history. In the world of luxury watches, where the classic and contemporary coalesce, the Cyrus KLEPCYS DICE stands as a beacon of innovation and elegance.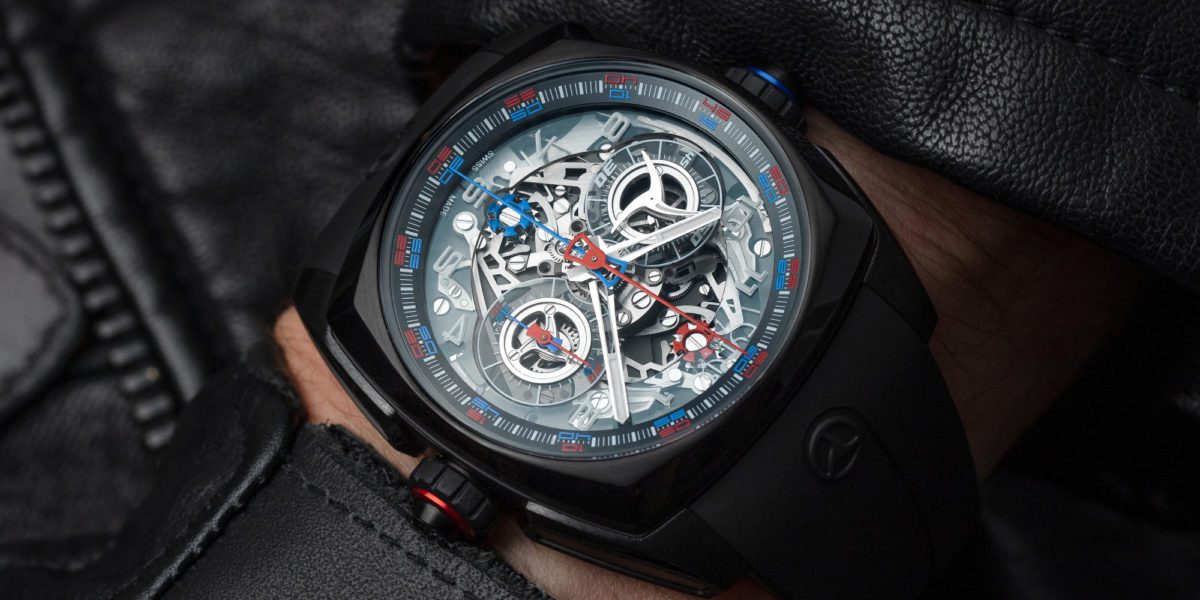 Final Words from our Timepiece Specialist
Having been privileged to witness the evolution of the luxury watch industry and particularly that of CYRUS, I must say that the KLEPCYS DICE stands out as a hallmark of sheer ingenuity. The Swiss watchmaking tradition has always been about precision, craftsmanship, and innovation, and this latest timepiece encapsulates all these principles. But what's even more captivating is the story it tells. A story of an age-old art form meeting modern-day technical advancements and aesthetic brilliance.
The double independent chronograph is not merely a technical marvel; it's a testament to the brand's commitment to breaking boundaries. This isn't just another luxury watch; it's a masterpiece that pays homage to the past while setting a standard for the future. Its meticulous attention to detail, combined with a bold design and state-of-the-art mechanisms, truly showcases what the luxury brand CYRUS stands for.
Being a luxury watch enthusiast, I'm frequently asked about the best watches in the market. While 'best' is subjective and varies for each individual, what I can confidently say is that the KLEPCYS DICE is undeniably an icon. An icon of Swiss precision, of luxury, and of innovation. It's more than just a timepiece; it's a statement.
To all the watch aficionados and those who appreciate the art of watchmaking, I'd say, behold the KLEPCYS DICE. It's not just about telling time; it's about celebrating the very essence of time itself.