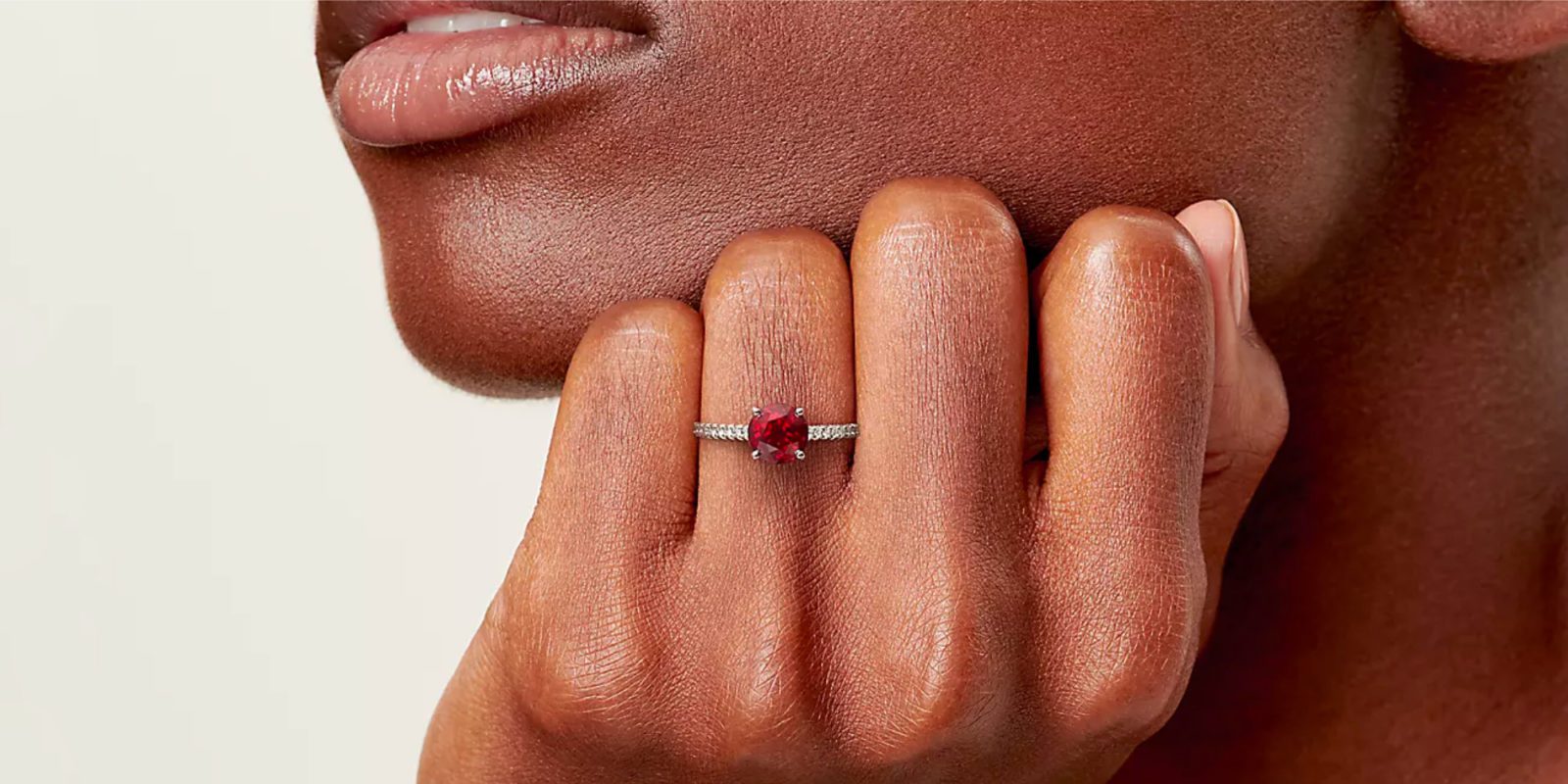 Product Showcase
Captivating Rarity: Unveiling the Tiffany Novo Round Ruby Ring – A Timeless Marvel from Mozambique
---
At Marshall Pierce & Co., we are honored to present a true masterpiece from the renowned Tiffany & Co., the Tiffany Novo Round Ruby Ring. Crafted with a perfect blend of contemporary design and romantic allure, this exquisite ring showcases the captivating beauty of a round center ruby, expertly set in platinum with pavé diamonds. Prepare to be enchanted by the rare ruby and the exceptional craftsmanship of Tiffany & Co.
A Captivating Symphony of Design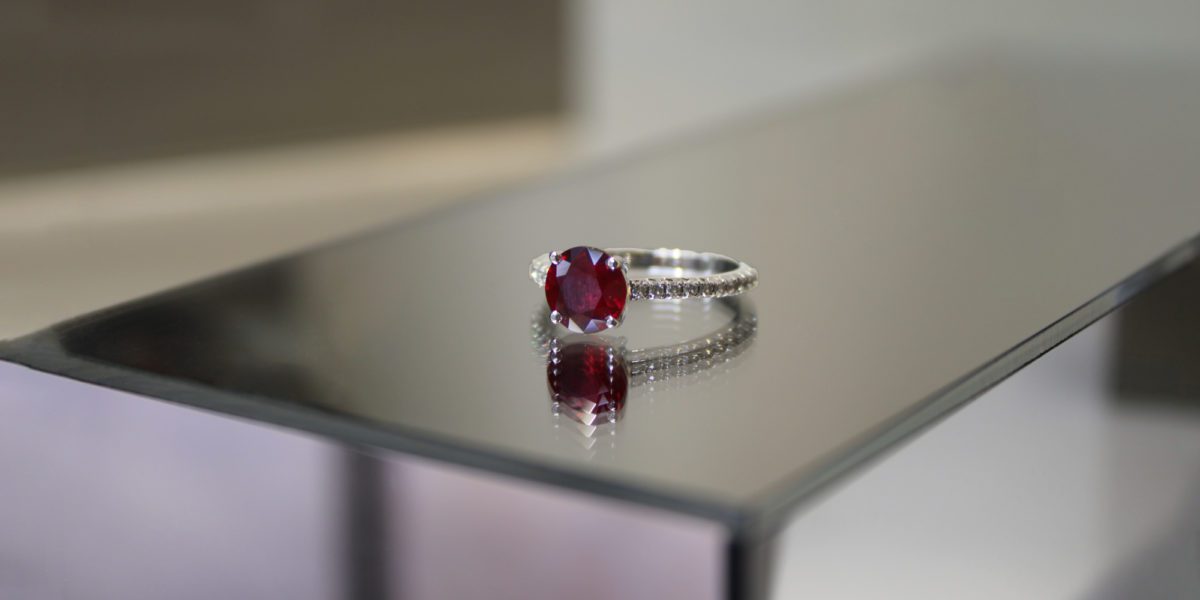 The Tiffany Novo Round Ruby Ring is a testament to the immaculate design philosophy of Tiffany & Co. Clean lines and contemporary aesthetics merge effortlessly with a touch of timeless elegance, resulting in a ring that is both modern and romantic. The round center ruby takes center stage, cradled delicately by four slim prongs that highlight its natural brilliance and allure.
Enhanced Sparkle and Radiance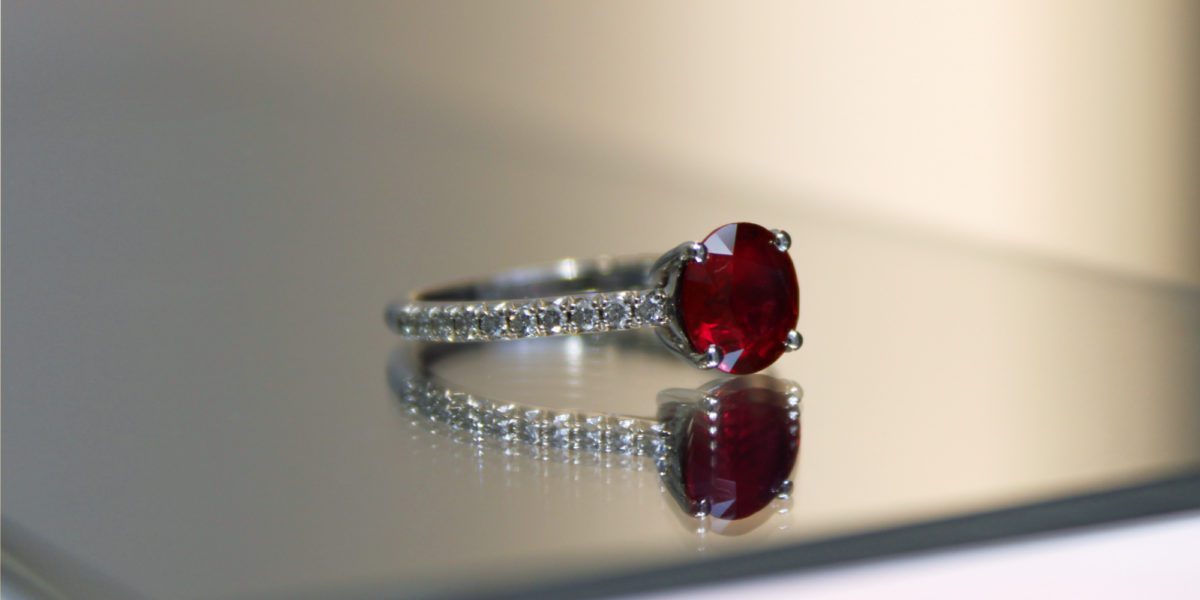 To elevate the ring's allure to new heights, a slender band of micro-pavé-set diamonds encircles the center ruby. These pavé-set round brilliant diamonds, with a total carat weight of 0.16, add a mesmerizing sparkle and enhance the overall radiance of the ring. Every movement and every glance will be accompanied by a scintillating display of light, making this ring truly captivating.
The Rarity of the Ruby
The focal point of this extraordinary ring is the remarkable round ruby, weighing an impressive 1.49 carats. With measurements of 6.94 – 7.01 x 3.89 mm, this ruby showcases its exceptional size and proportions. Meticulously cut in a brilliant fashion, the ruby exhibits the perfect balance of fire and brilliance. Its transparent nature allows light to pass through, unveiling a mesmerizing red hue that symbolizes love, passion, and courage.
The Tiffany Round Ruby Ring features a ruby of exquisite quality and origin. Sourced from Mozambique, this natural corundum variety of ruby is known for its rich color saturation and exceptional clarity. The ruby has been treated with heat, enhancing its natural beauty and bringing out its vibrant red hue.
The gemstone has been carefully sourced and selected to meet the high standards set by Tiffany & Co., ensuring that only the finest and most exquisite rubies are used in their jewelry creations. Each ruby undergoes a meticulous selection process to ensure its beauty, rarity, and authenticity.
Unveiling the Ruby's Origin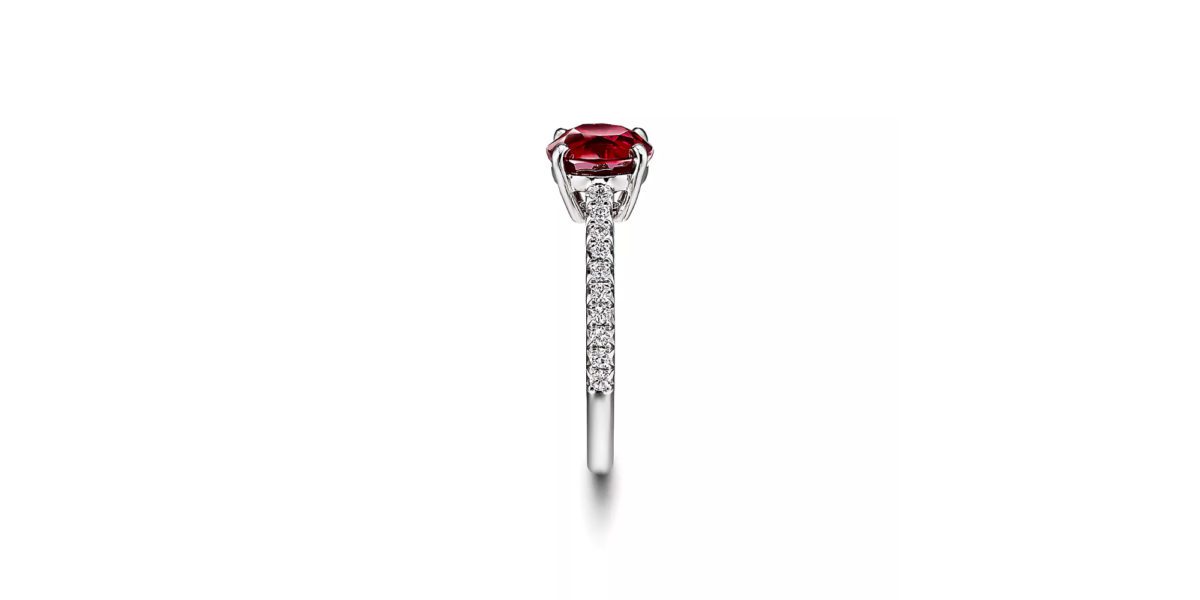 By choosing a ruby with its origin in Mozambique, the Tiffany Novo Round Ruby Ring not only showcases the exceptional craftsmanship of Tiffany & Co., but also pays homage to the natural wonders of this region, where the gemstone's journey begins.
With its captivating red hue and remarkable origin, the ruby in the Tiffany Novo Round Ruby Ring represents a true gemstone treasure, making it a cherished piece that embodies both rarity and beauty.
A Testament to Timeless Craftsmanship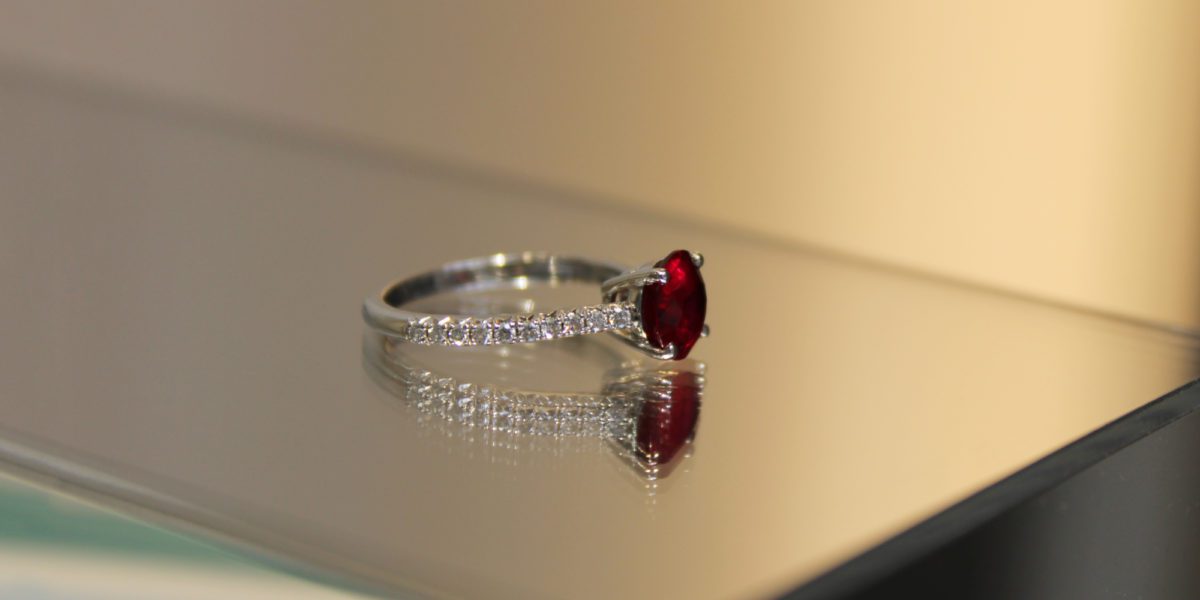 When it comes to extraordinary jewelry, Tiffany & Co. is a name synonymous with impeccable craftsmanship and timeless elegance. The Tiffany Novo Round Ruby Ring is no exception. Every detail, from the precision of the setting to the meticulous placement of each diamond, reflects the unwavering commitment to quality and artistry that Tiffany & Co. is renowned for. With this ring, you can be confident that you are wearing a piece that embodies the pinnacle of jewelry excellence.
Embrace the Extraordinary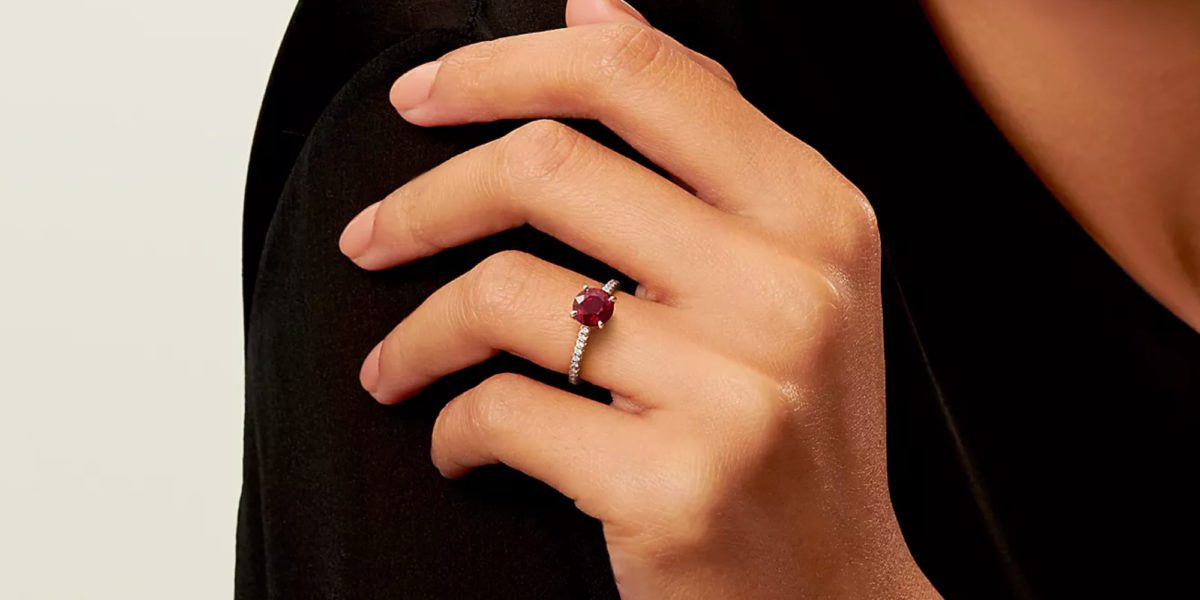 Indulge in the rare and captivating beauty of the Tiffany Novo Round Ruby Ring, available exclusively at Marshall Pierce & Co. Let this remarkable piece be a symbol of your unique style and refined taste. Experience the allure of the rare ruby, complemented by the brilliance of pavé-set diamonds, and celebrate the exceptional craftsmanship of Tiffany & Co.
Visit Marshall Pierce & Co. today to explore this remarkable piece and embark on a journey of elegance, sophistication, and rare beauty. Let the Tiffany Novo Round Ruby Ring capture your heart and become a cherished heirloom for generations to come.