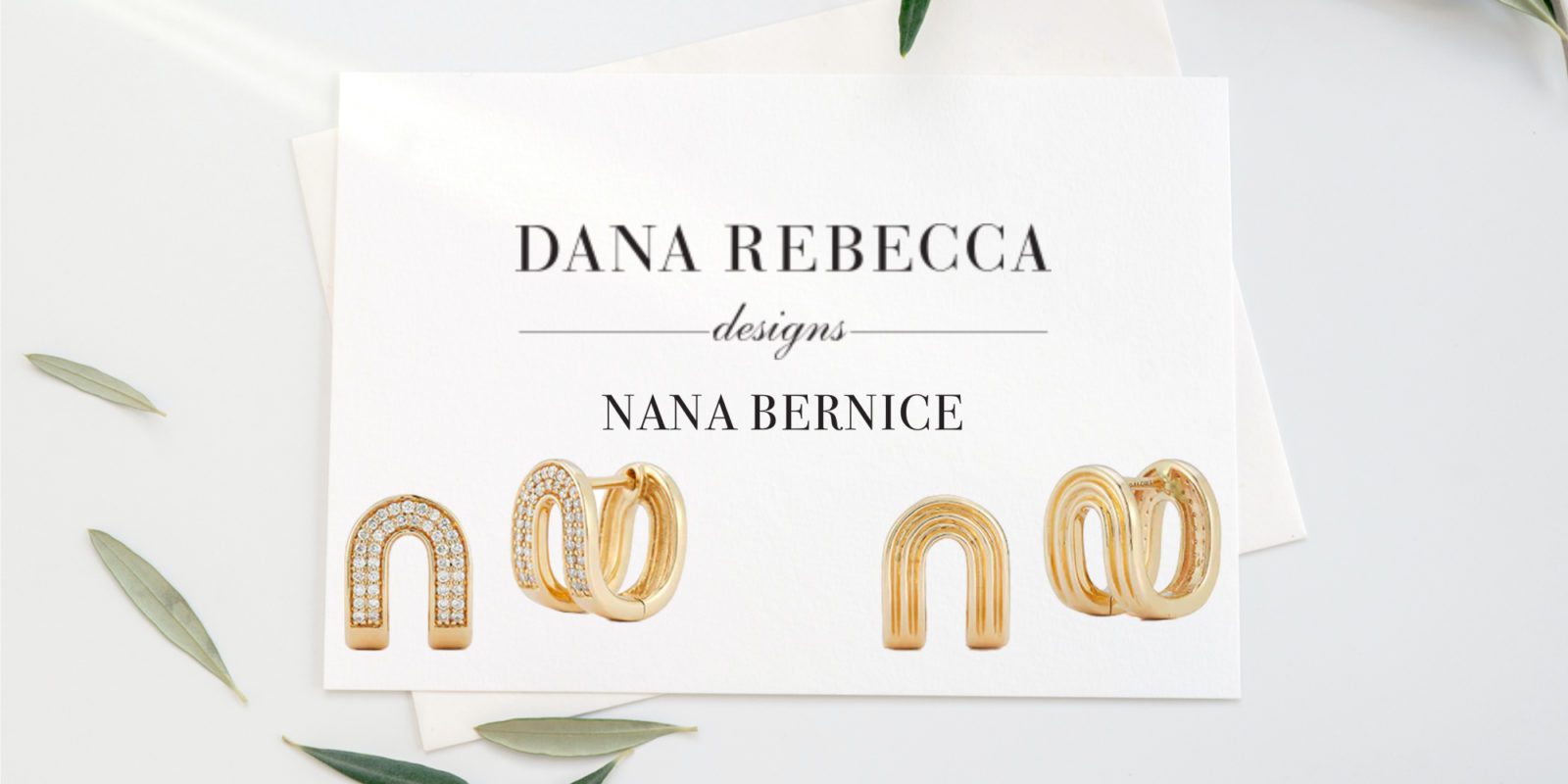 Product Showcase
Introducing the Nana Bernice Reversible Huggies by Dana Rebecca Designs: The Ultimate Fusion of Versatility and Elegance!
---
At Marshall Pierce & Co., we take immense pride in curating the most exquisite and timeless jewelry pieces for our esteemed customers. We are delighted to present our latest creation, the Nana Bernice Reversible Huggies by Dana Rebecca Designs, a truly revolutionary design that seamlessly combines sophistication, comfort, and versatility.
Unveiling the Reversible Design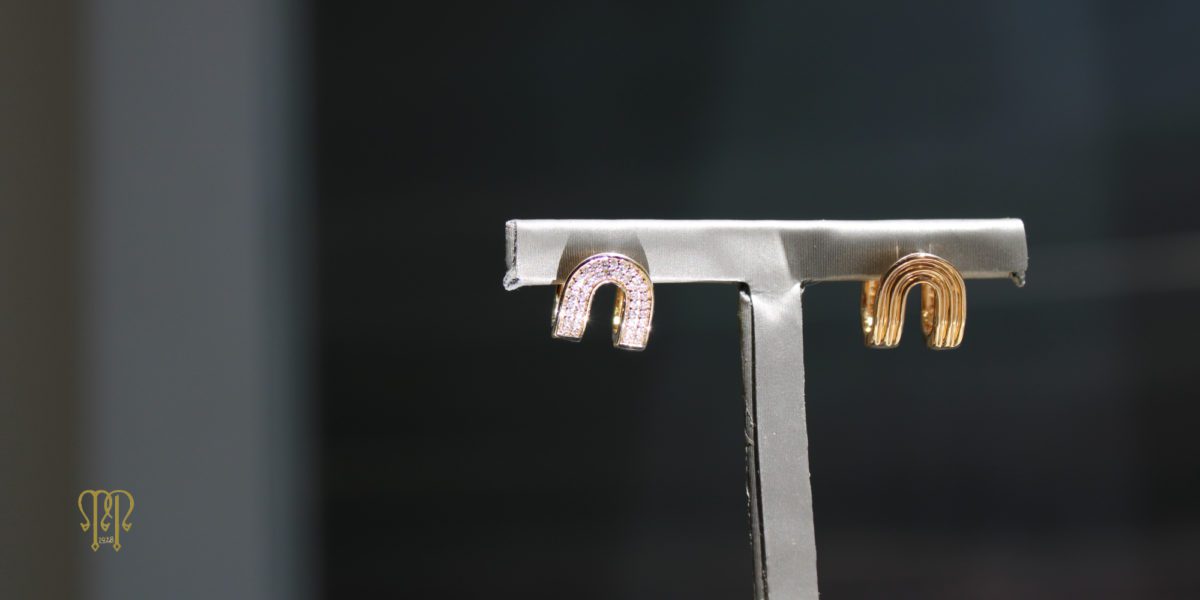 Prepare to be captivated by the innovative charm of Dana Rebecca's first-ever reversible huggies! The Nana Bernice Reversible Huggies feature a unique double-sided design, allowing you to effortlessly switch up your style to suit any occasion. On one side, behold a graceful arch adorned with golden grooves, exuding an aura of classic elegance. On the other side, revel in the radiance of two rows of sparkling white diamonds, bestowing a mesmerizing and glamorous allure.
Unparalleled Comfort and Perfect Fit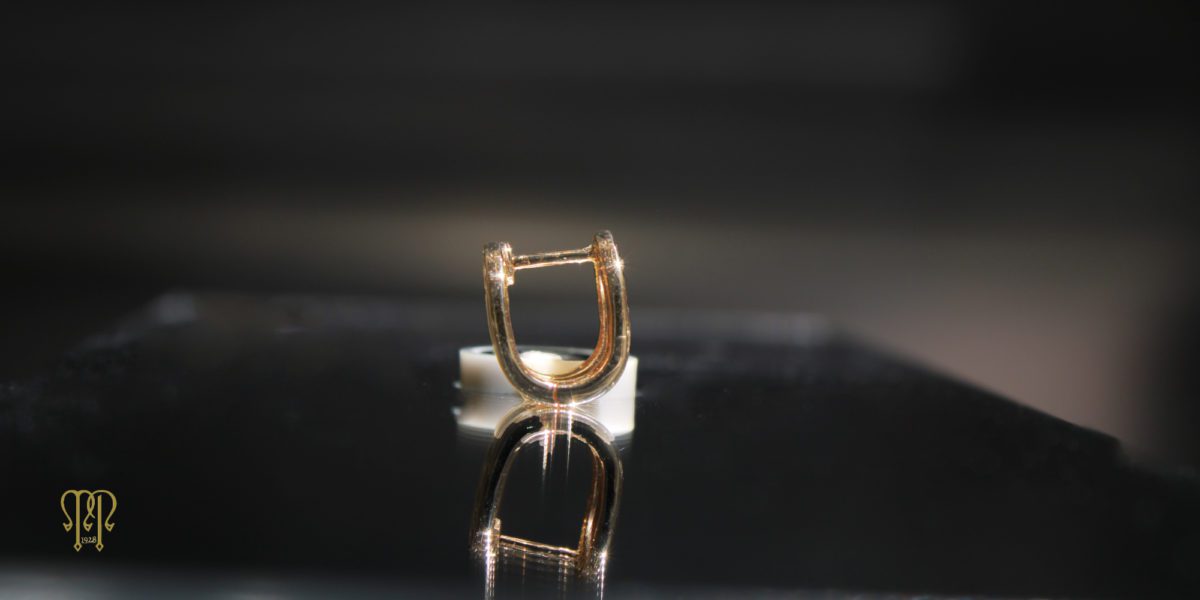 Crafted with meticulous attention to detail, the Nana Bernice Reversible Huggies are thoughtfully designed to prioritize your comfort. The huggie style ensures a snug fit around your earlobe, embracing it with a gentle and secure hold. Regardless of which side you choose to showcase, these earrings guarantee ultra-comfortable wear throughout the day, without compromising on style.
Ideal Size for Multiple Piercings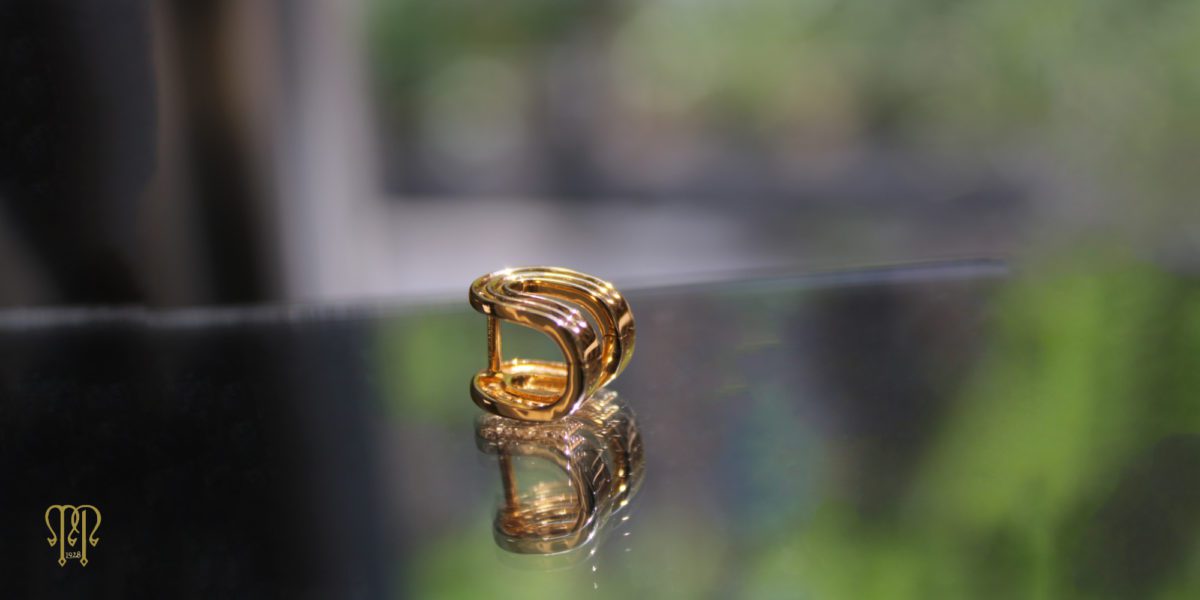 With a diameter of 10mm, our reversible huggies expertly strike the perfect balance between our beloved DRD Huggies (10.5mm) and DRD Mini Huggies (9mm) in terms of size. This makes them a versatile contender for fitting multiple piercings. Experiment with different combinations and create your own unique ear stack, as these huggies effortlessly complement other earrings and ear accessories.
Sparkling Details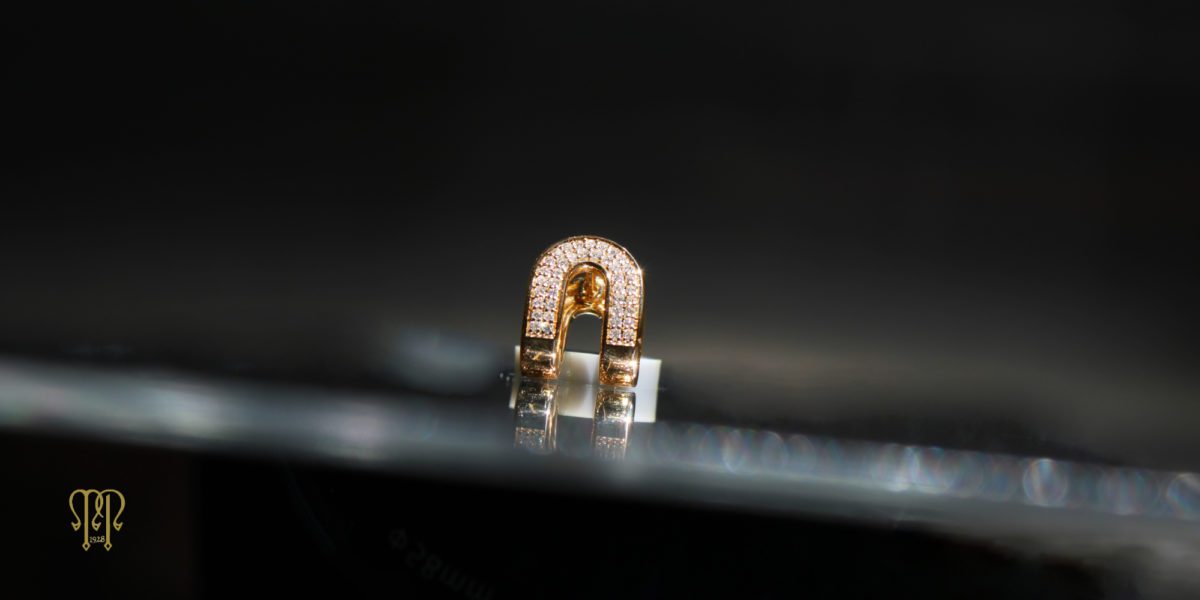 The Nana Bernice Reversible Huggies boast remarkable specifications that are sure to leave you awe-inspired. Each earring is meticulously crafted from 14 Karat Gold, exemplifying the utmost quality and craftsmanship. The dazzling white diamonds, with a total carat weight of 0.20, enhance the brilliance of these huggies, ensuring they catch the light from every angle.
Snap Closure for Convenience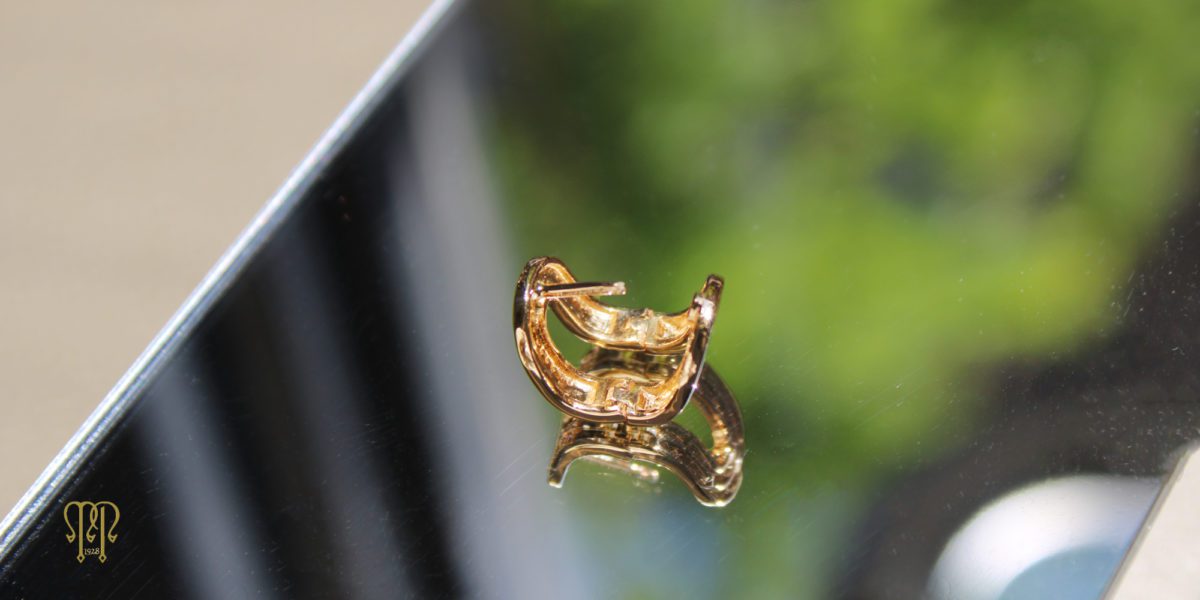 Featuring a hinge with a snap closure, the Nana Bernice Reversible Huggies offer both convenience and security. The easy-to-use closure mechanism allows for effortless wearing and removal, ensuring a hassle-free experience every time you adorn these magnificent earrings.
Exclusively in Yellow Gold
The Nana Bernice Reversible Huggies are available exclusively in luxurious 14 Karat Yellow Gold. This classic and timeless choice perfectly complements the intricate design and elevates the overall elegance of these exceptional huggies.
Dana's Tip: Unlimited Style Possibilities
Our esteemed jewelry partner, Dana Rebecca Designs, is in love with the Nana Bernice Reversible Huggies for their versatility. Mix and match the different sides to create your own signature style. These huggies offer infinite possibilities to express your unique personality and taste. Get ready to adorn your ears with a touch of glamor and be prepared to receive compliments wherever you go!
Indulge in the luxurious charm of the Nana Bernice Reversible Huggies and add this exquisite pair to your jewelry collection. At Marshall Pierce & Co., we believe that these versatile diamond huggies earrings will become a cherished staple, allowing you to elevate your style effortlessly. Experience the fusion of elegance and innovation with our exclusive reversible huggies!